Ithaca Violent Crime Attorney
Defending Against Violent Crime Charges in Tompkins County
Violent crimes are treated very seriously in New York. Whether you have been accused of assaulting a police officer or recklessly endangering a passerby, you can receive considerable prison time, as well as a permanently stained record, unless you have the aid of an aggressive Ithaca violent crime lawyer. Do not hesitate to reach out to The Law Office of Charles H. Kee for dependable legal support.
Contact us now at (607) 800-5356 to ask any questions you have regarding classes of violent crimes in New York.
How Assault Offenses Are Categorized in New York
Although there are many forms of violent crime offenses in the state of New York, one of the most common accusations made are those that involve types of assault. Class B felonies are some of the highest ranked forms of assault, while misdemeanors are viewed as less severe, but regardless of the assault charge, you should take your accusation extremely seriously. The penalties for assault, as directed by the New York Penal Law §§ 120.00-12, can lead to devastating consequences, from many years in prison to steep fines.
Depending on whether the defendant is being accused of purposeful intent, or if the victim was seriously injured, this may escalate the classification of the crime as well as the consequences. For example, if the alleged victim was a government official, member of law enforcement, technician for medical emergencies (EMT), firefighter, or a child, then the charges and penalties may be even more severe.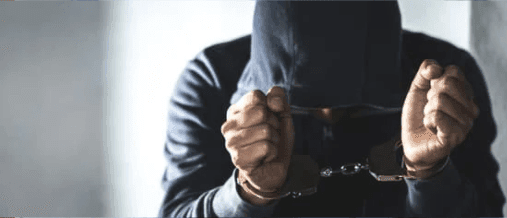 Consequences of Violent Crime
There are a wide range of sentences for violent crimes, depending on which class a person has been convicted of. You can depend on the prosecution to seek to charge you with the maximum range of the given felony or misdemeanor, in addition to potentially attempting to escalate the seriousness of the original class you were charged with.
Examples of the sentences given for different levels of violent crime convictions include:
Class B felonies – A term between 25 years and 5 years, unless the defendant has been convicted of aggravated manslaughter, or if the victim is a law enforcement officer, in which case the term extends between 10 and 30 years (NY Penal §§ 120.11 and 125.22)
Class C felonies – A term between 3.5 years and 15 years, unless the defendant is convicted of second degree aggravated manslaughter or attempted aggravated assault on a law enforcement officer, which extends the sentence between 7 and 20 years (NY Penal §§ 120.11 and 125.21)
Class D felonies – A term ranging between 2 years and 7 years, except in the case where the defendant has been convicted in the third degree of criminally holding a weapon (NY Penal § 265.02), or where a law enforcement officer has been menaced (NY Penal § 120.18), in which case the sentence may extend to 8 years.
The Importance of Seeking a Knowledgeable Attorney
In order to avoid the drastic penalties that come with an accusation and conviction of committing a violent crime, it is important to seek the support of our team at The Law Office of Charles H. Kee. You can trust our Ithaca violent crime attorney to vigorously fight to protect your rights.
Call us today at (607) 800-5356 or contact us online to ask any questions regarding your violent crime case.
Unmatched Legal Service
A Few Reasons Charles H. Kee Stands Apart
Hundreds of Clients Helped with Unmatched Professionalism

A Reputation of Winning Even the Most Serious Cases

Trial-Tested Experience & Legal Insight

Over a Decade of Legal Experience
Contact The Law Office
of Charles H. Kee
Request Your Free Consultation
About Charles H. Kee